IDEX, a leading San Francisco-based cryptocurrency decentralized exchange (DEX) has announced the launch of its V3 Hybrid Liquidity DEX on the Polygon network.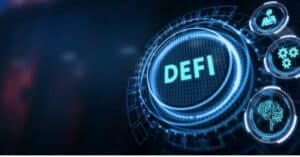 Being the world's first hybrid liquidity exchange, it aims to alleviate many of the pain points associated with today's DEXs, including front-running, high fees and failed transactions. The goal is to provide a superior decentralized trading environment with high throughput, low slippage and advanced order types.
DeFi is a fast-growing industry, with the Total Value Locked (TVL) across DeFi protocols having increased from $21.6 billion in January 2021 to over $260 billion today. But while it is a rapidly evolving field, with many new protocols continuously emerging, some of the main challenges faced by the DeFi ecosystem have yet to be addressed.
"DeFi has been hamstrung by issues like gas prices, front-running, and slippage since its inception, yet few solutions have truly offered answers to these problems," said IDEX CEO Alex Wearn. "The novel Hybrid Liquidity design protects users from these pain points, while simultaneously generating higher returns for liquidity providers to boost the scalability of the wider decentralized economy."
IDEX's v3 Hibrid Liquidity DEX merges the functionalities of traditional order books with Automated Market Maker (AMM) liquidity pools. This combination generates higher returns for liquidity providers, allows for advanced trades like stop-loss and limit orders, and fair, real-time trade execution.
At DeFi Consulting Group we specialize in consulting family offices and other regulated investors in understanding and gaining access to Cryptocurrencies and Decentralized Finance. Reach out to our team for guidance on how to effectively approach this space.
Click here to view the original news article.
Follow us and stay updated with the latest news through our LinkedIn Page too: DeFi Consulting Group